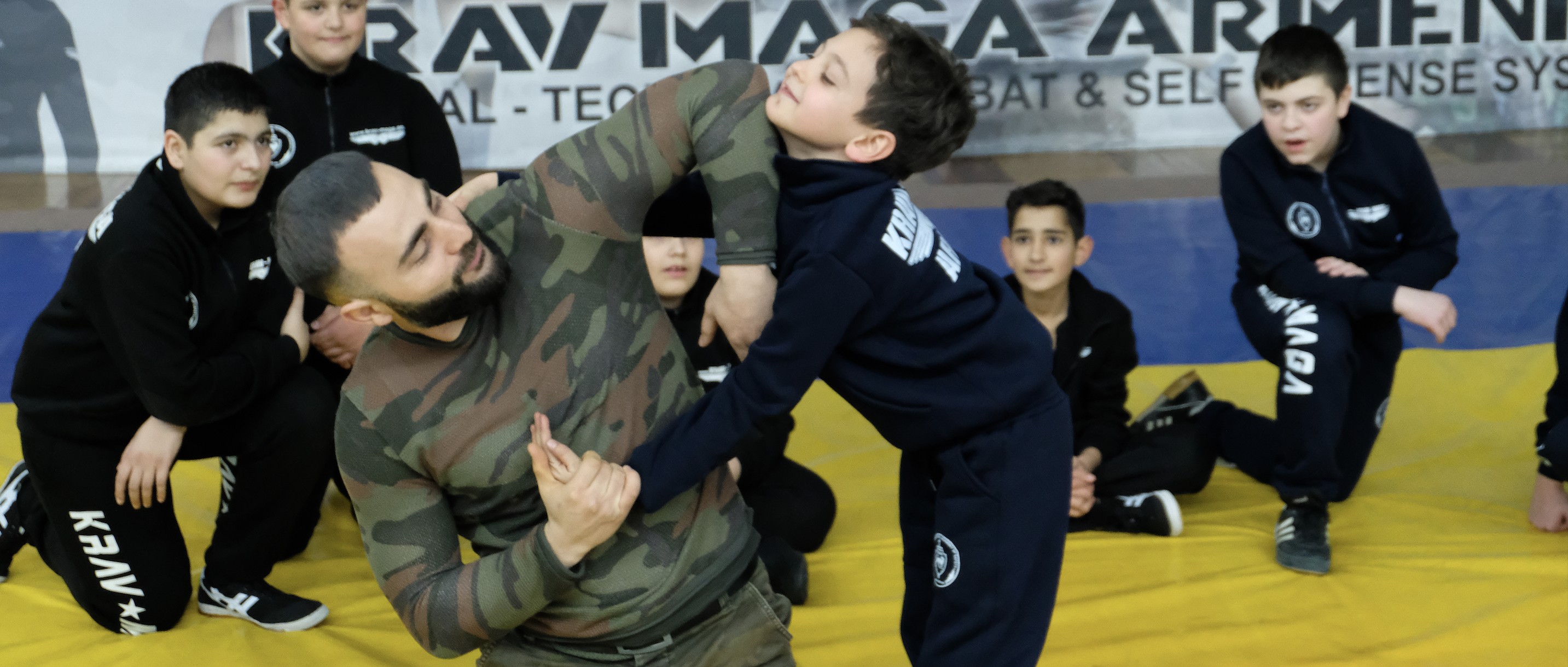 Krav Maga Armenia Federation, located in SIAS Academy provides self-defense classes for kids (4+ year old), women, men and professionals. 
KIDS SELF-DEFENSE CLASSES
Kids Krav Maga  is a fun, encouraging alternative to traditional martial arts self defense classes for kids (4+ years old). Instead of forms and drills, Krav Maga for children teaches tools and techniques tailored for situations that commonly confront kids at school, on the playground, and in life. By linking their physical activity to real self-defense techniques, we focus on training the muscles they will be asked to use both in class and the real world. 
WOMEN SELF-DEFENSE CLASSES
Krav Maga for women has been carefully developed with valuable input from law enforcement officials and criminal prosecutors in order to provide realistic self defense classes for women. The program deals specifically with how and where women are commonly attacked. You will be taught how to safely and effectively fend off an attacker using punches, elbows, knees, and kicks.
Krav Maga for self-defense is the most effective real-world system taught today. Based on simple principles and instinctive movements, our Krav Maga self-defense classes are intended to teach methods exceptionally effective for personal protection in the shortest possible time.